The middle school basketball game v. Quincy that was postponed on November 16th will be rescheduled to Thursday, December 1st.. the same time (5:30 pm).

Concord Schools will be open tomorrow!! We are very grateful to our ISD team which worked around the clock to restore our key systems literally in record time- phones, heat, and security will be up and ready to go. With that, we will be operating with limited systems. Students and staff will not be able to access devices, email, PowerSchool, and/or google drive tomorrow. Each group of the school community will be notified when their device and accounts can be restored. They should not attempt to do so until that time. As these ancillary systems are restored, we will send out a notification. All contact to district staff must be done through the office phone systems. We want to thank our students, families and employees for doing their part in the ongoing recovery and we appreciate your patience and understanding. We understand there may be additional questions surrounding this incident, however the investigation into the incident remains ongoing. The ISD will continue to focus on our restoration efforts and we will provide additional updates as appropriate.

Concord Schools will, unfortunately, remain closed on Wednesday, November 16. While the ISD has made tremendous progress on our restoration efforts since our last update, we still have some work to do to ensure every system is safe and secure before bringing them back online. The security of our learning environment is a top priority and any attempt to rush this process could unfortunately put our networks at additional risk.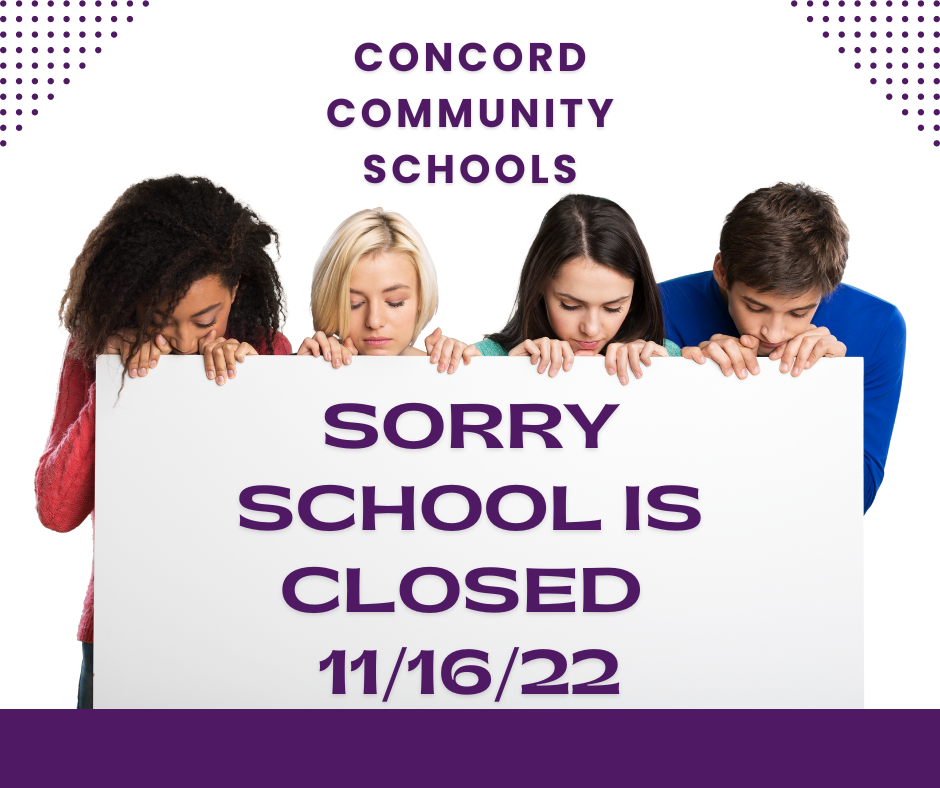 Concord Schools will be closed again tomorrow. The network outage is continuing to impact our operating systems and the ISD will need more time to restore those systems safely. We continue to ask our students and staff to not use their school devices. As we have more information, we will share it with you.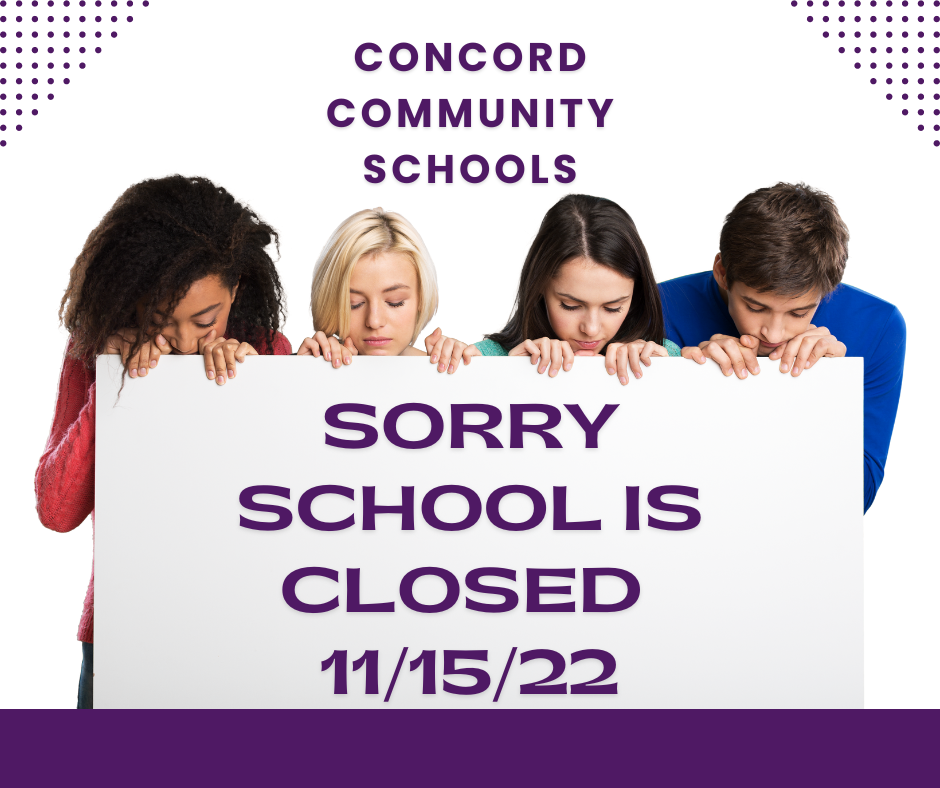 We are currently experiencing a network outage. We will be closing school tomorrow. This is a day off school work; the ISD is working hard to get things up and running. Please refrain from using your school devices. All systems are down. As soon as we have an update we will be sure to share it with you.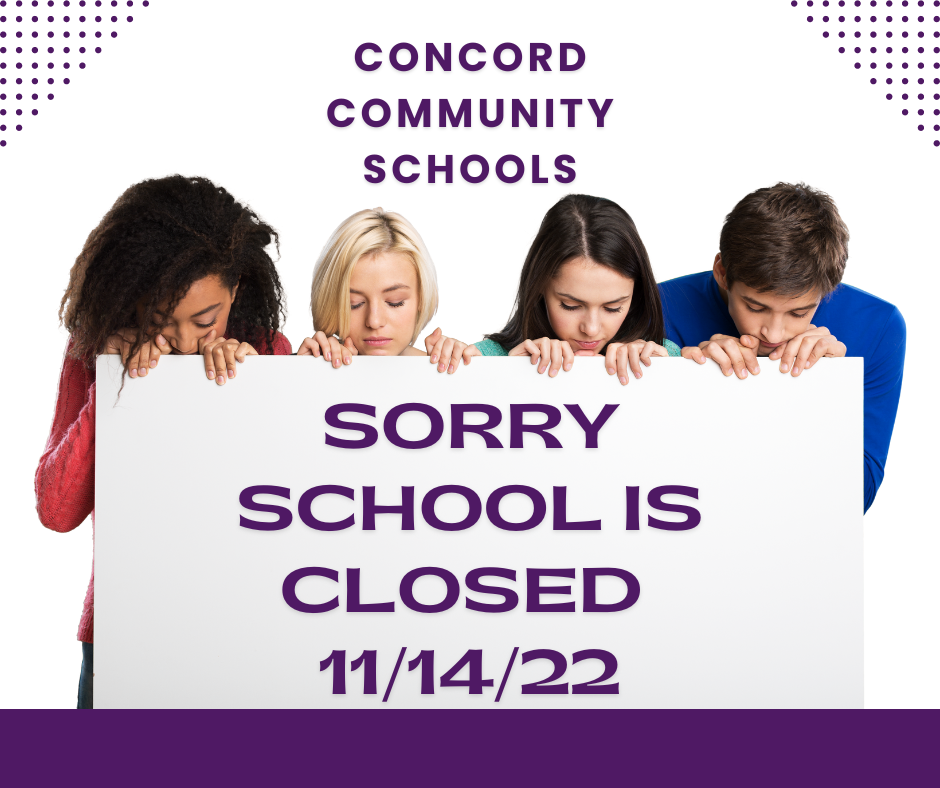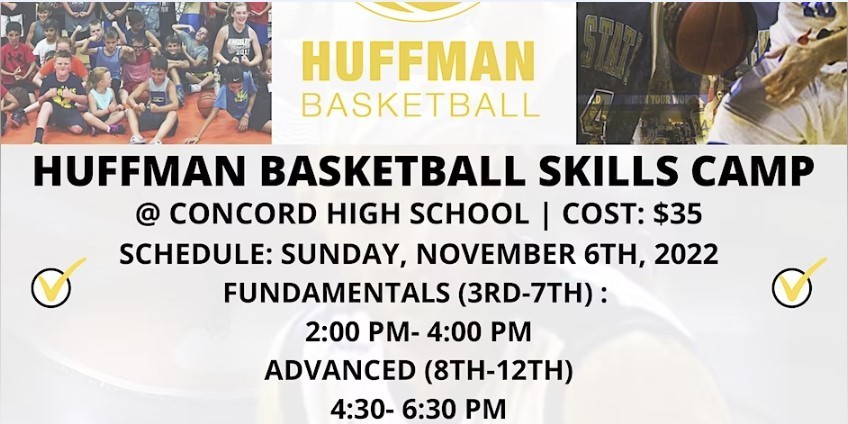 Are you looking for the Concord Athletic Schedule for sporting events? This is the most updated source for schedules! You will also find featured athletes and links to records and history of Concord Athletics. Sign up for alerts! Link:
https://concord-athletics.com/

Middle school basketball will begin on Monday, October 24th for any 6th-8th grade boy interested in playing. Students must have a physical on file to practice or play. Practice on Monday will be from 3:00-4:30 pm in the middle school gym. There will be more information provided after Monday's practice.

Dig Pink Night-Volleyball for a Cure Raffle Thursday, October 13th v. Michigan Center/Leslie Start time: 5:30 pm Baskets combined totals are over $2000 Scentsy Basket Biggby Basket Starbucks Basket Concord Spirit Basket Holton Hardware Basket Game Night Basket Cozy Up Basket Kitchen Essentials Basket Cadet Tavern Basket Concord Local Gift Card Basket Target Basket Favorite Candy Basket SAU CO-ED basketball camp certificate SAU Baseball camp certificate SAU girls basketball camp certificate SAU Family ALL-Sport Pass SAU swag Go Jackets!

Congratulations to Hannah Stimer on qualifying for the state today in girls golf!

Dear families, We have a shortage of bus drivers tomorrow morning Tuesday, October 4th; therefore, we will be combining some bus routes. ROUTES 2, 3, AND 4 WILL BE IMPACTED.  Please see the attached schedule with updated pick-up information.  This change is for tomorrow morning only. We apologize for the inconvenience this may cause, and in advance, we appreciate your patience. 
https://drive.google.com/file/d/1hA22XSQ35siEae_0fK6xrRJNOo53vY4E/view?usp=sharing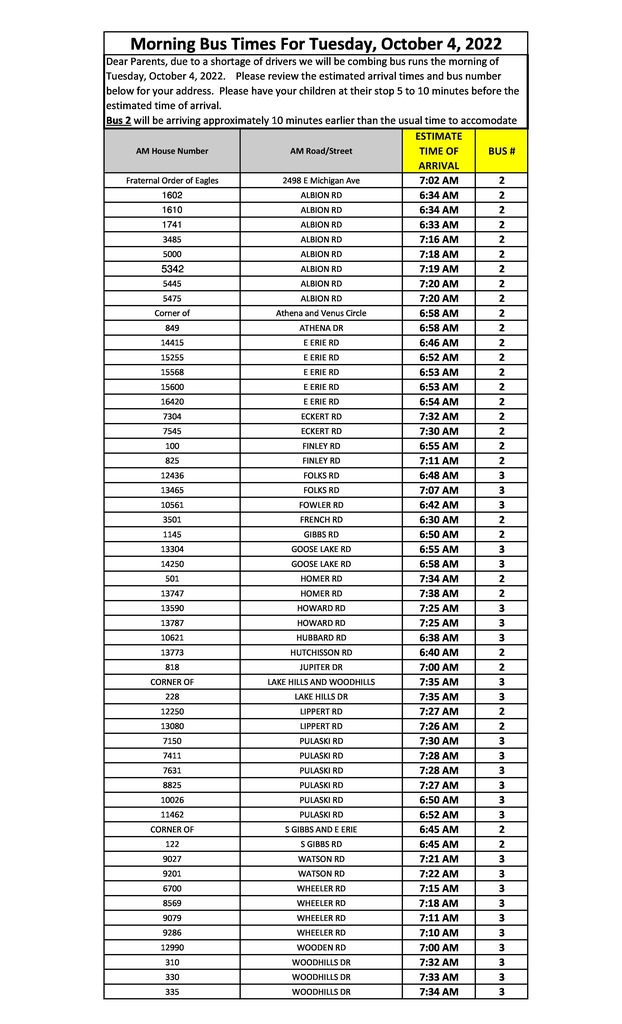 The Stockbridge Cross Country Invitational was Saturday and the Yellowjackets came ready to run! The boys ran first. Keaton Smith led the boys with a PR of 13:02, followed by Colton Gray with a PR of 13:24 and Zack Stevens with a PR of 13:51. Hagen Stimer, Liam Bauman, Finn Hutchinson, James Jordan, and Levi Otto ran incredible races, each achieving their own personal record. The girls had five runners medaling in the top 25, leading them to a first place victory with a total of only 66 points! Haley Stimer led the girls placing 6th out of 128 runners. Audrey Pyle was 14th, Mya Barrett 18th, Peytyn Bates 19th, and Audrey Rinehart placed 25th, each running their best times ever. Braelynn Thorrez achieved her personal best time beating her previous time by almost two minutes. Kristen Parker had a great race as well. Congratulations on a great meet! Our #2 Big 8 Jamboree is Tuesday at Union City.

We have a parent who has volunteered to walk with the flag football participants in the parade!! So flag football kids throw some purple and gold on and meet at railroad St. at 5pm. Look for the flag football sign when lining up for parade.

Attention Flag Football Participants. Unfortunately there are no plans to have a float or be in the parade. See you Saturday morning!! If there is a parent who wants to put something together last minute contact Coach Clark and he will make an announcement.

UPDATED INFORMATION FOR JUNIOR JACKETS: Join us on Wednesday, October 26th, Thursday, October 27th & Friday, October 28th after School from 3 PM - 5 PM for this year's Junior Jacket Cheer Clinic led by your Concord Varsity Cheerleaders! Current CCS students will be collected from the Elementary/Middle School Building after school these days. The cost to participate is $25 for pre-registered participants and $30 for day of registration participants. Cost to includes a t-shirt. All participants will perform in a cheer showcase on Friday beginning at 4:30 PM to show parents/family members what they have learned throughout this 3 day clinic! To register your cheerleader click this link:
https://forms.gle/QQFTn5xivRkXa3yWA
For additional information regarding the event, please see the flyer.

Last but not least. Meet Senior QB Anthony Evans! With his fast feet, amazing vision, and calm cool demeanor it makes it seem like he has been a QB for life! But nope, this is his first year and he is amazing!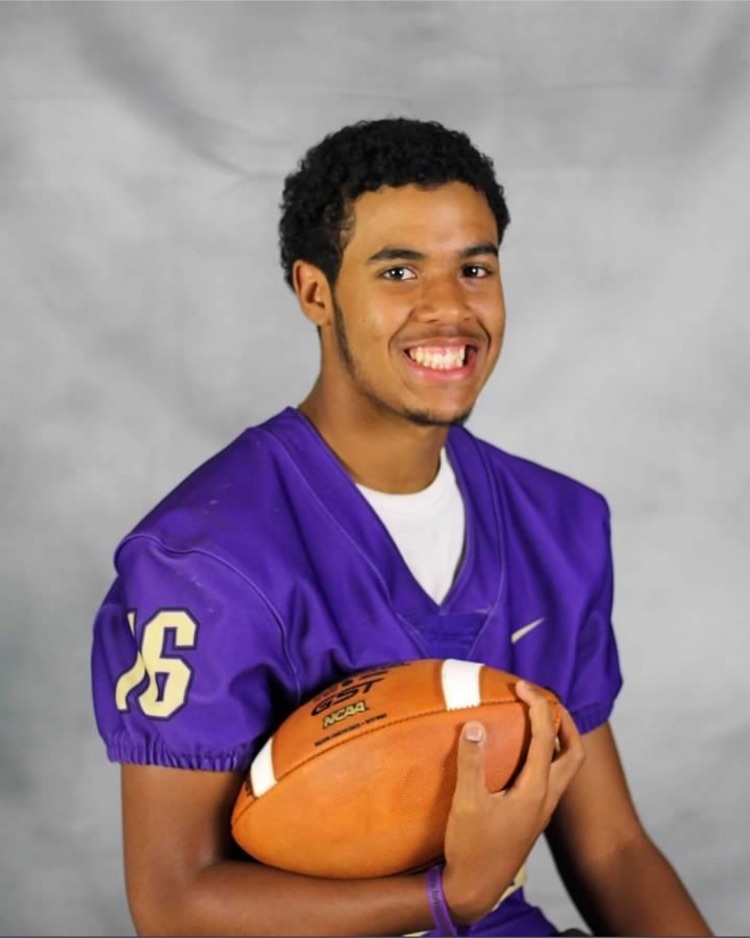 Meet Senior Running Back and Linebacker Logan Lamb. Not many can say they worked as hard as Logan did this summer! His offseason effort shows on the field with many big runs, catches, and tackles!!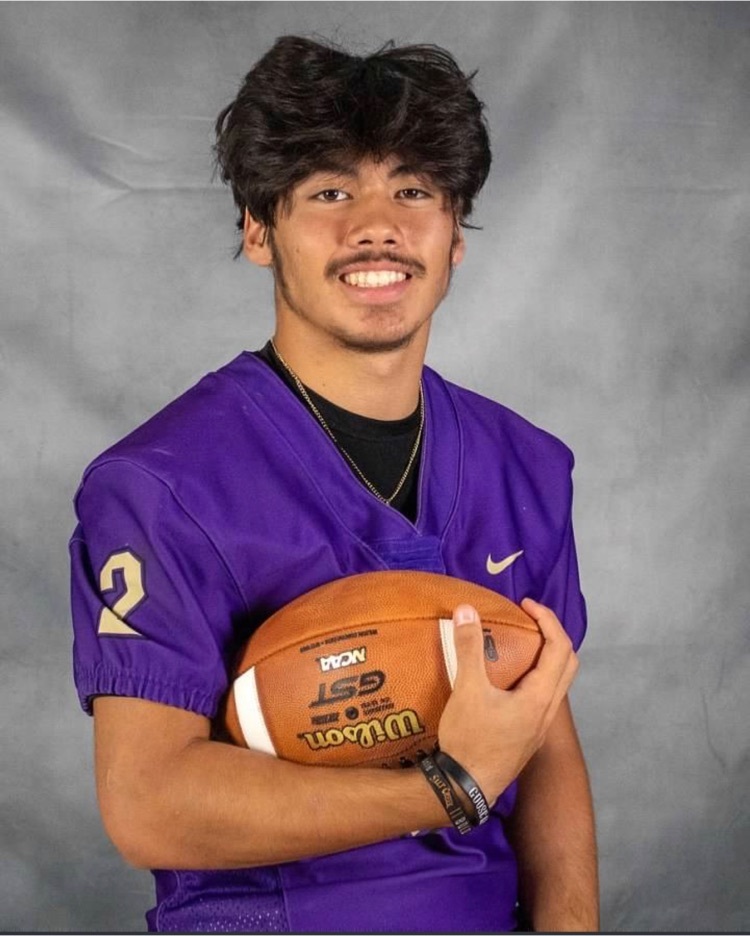 Meet Senior Nose Guard/Linebacker Malachi Warner! This young man works his butt off every day!! He is undersized physically but his heart and tenacity make it a tough day for every offensive line he faces!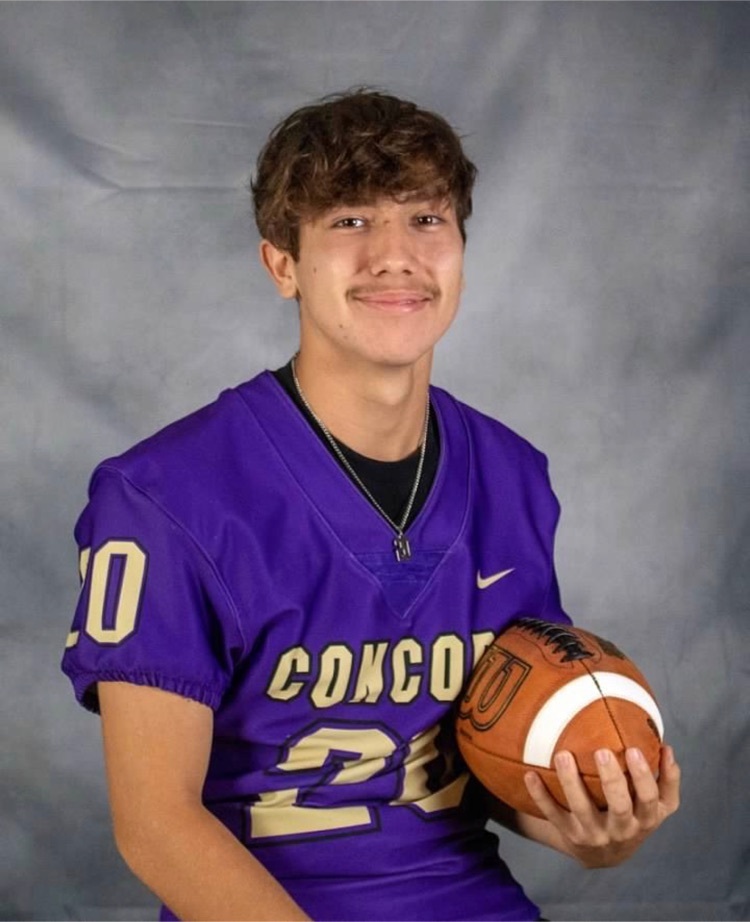 Meet Senior Offensive Lineman Masen Smith! This young man earned his spot with hard work and offseason dedication. He is doing great as our left guard. Not only is he a great player for us he is the best dancer around!!