It is HOMECOMING!! Join us for the parade at 5:30 and the game at 7:00!! Want a sneak peek of who will be featured on Homecoming Court at halftime? Check out THE BUZZ for all the details!! #ONEHIVE
https://www.smore.com/rqg6v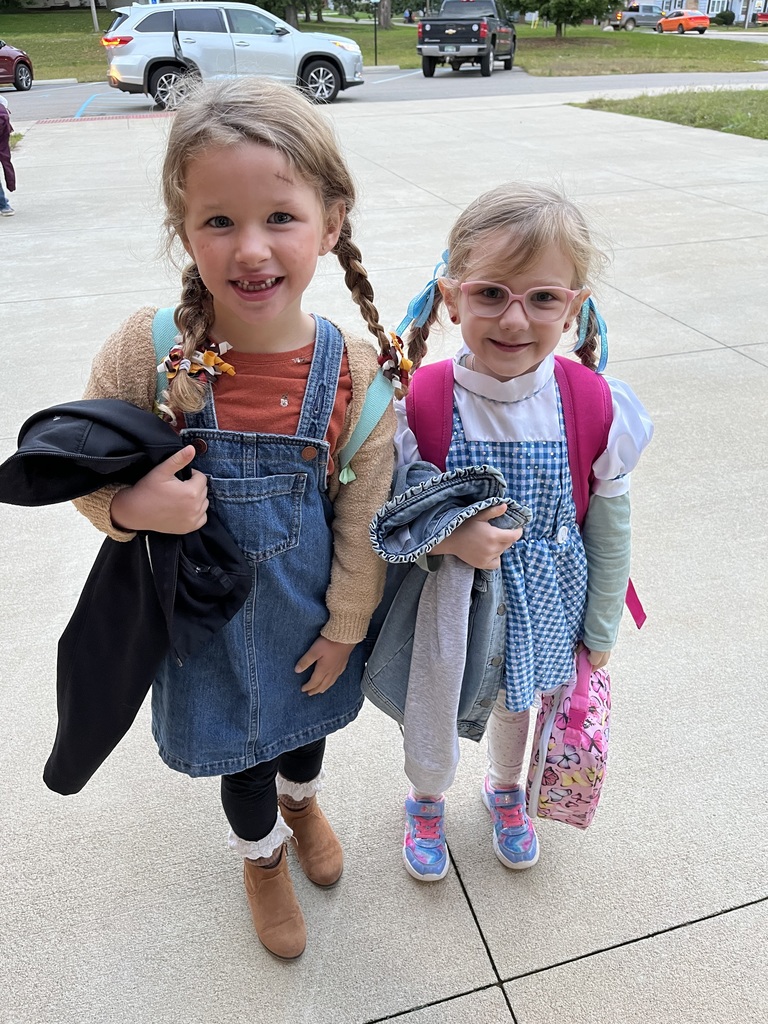 Float-building update for SENIORS AND JUNIORS ONLY:) Mr. Kessman will host the Senior float build at 12830 Spring Arbor Rd. Mr. Sinden will host the Junior float build at 8730 Wheeler Rd. Official stop time is 9:00 p.m. Monday through Thursday evening. Freshmen and Sophomores will build at CHS as planned.

Happy Friday!! The second edition of The BUZZ is hot off the presses and has a new feature - Why The Hive? BUZZ through it this weekend!!
https://www.smore.com/v6je5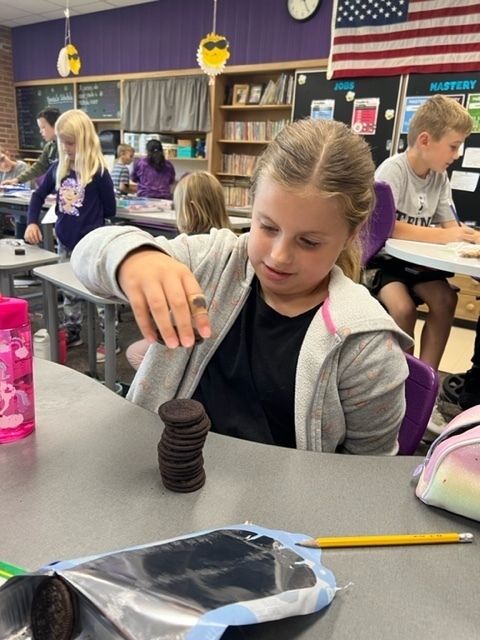 Good morning, CHS Parents and Guardians! Please look for a letter from CHS about the float-building for the 2022-23 Homecoming on September 30th. Go Jackets!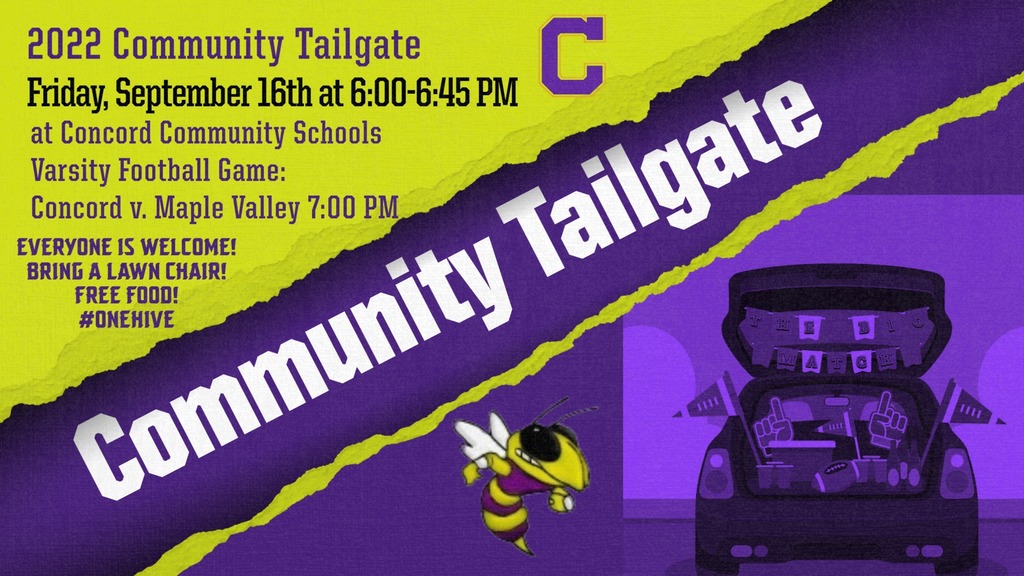 Dear Concord Families, This morning, we worked with the police to conduct a deep investigation into the reported threat. Security camera footage was reviewed. Deputy Jacobsen completed interviews. He has concluded that there is not a credible threat to the students and staff at Concord and there was a false report filed through the Okay2Say system. With that conclusion, we will have the school open for afternoon and evening athletics along with the regular school schedule tomorrow. That said, we know these situations are unnerving. Thus, we will be taking extra precautions over the coming days. We will continue to monitor the situation. We have encouraged our staff to continue to focus on building relationships with our students. Being proactive is important and relationships are key. Additionally, we will have a police presence and more adults at the entrance of the buildings each morning. We have reiterated the process for reporting threats and managing emergencies to our staff. We are very grateful for the support of the Jackson County Sheriff's Department, and we are grateful for our community. I know closing school is not ideal for anyone, so I appreciate your understanding as we completed the investigation.

Concord Community Schools will be closed Wednesday, September 14th.  Last night we received a threat of violence directed at Concord High School.  We are working with law enforcement to assess the threat.  Erring on the side of caution, in order to ensure the safety of our students and staff, we are going to close school on Wednesday, September 14, 2022.  We will work with law enforcement today to move the investigation forward and take the necessary steps to ensure the safety of our school community.  We will provide an update later today.  Please check your emails for more information.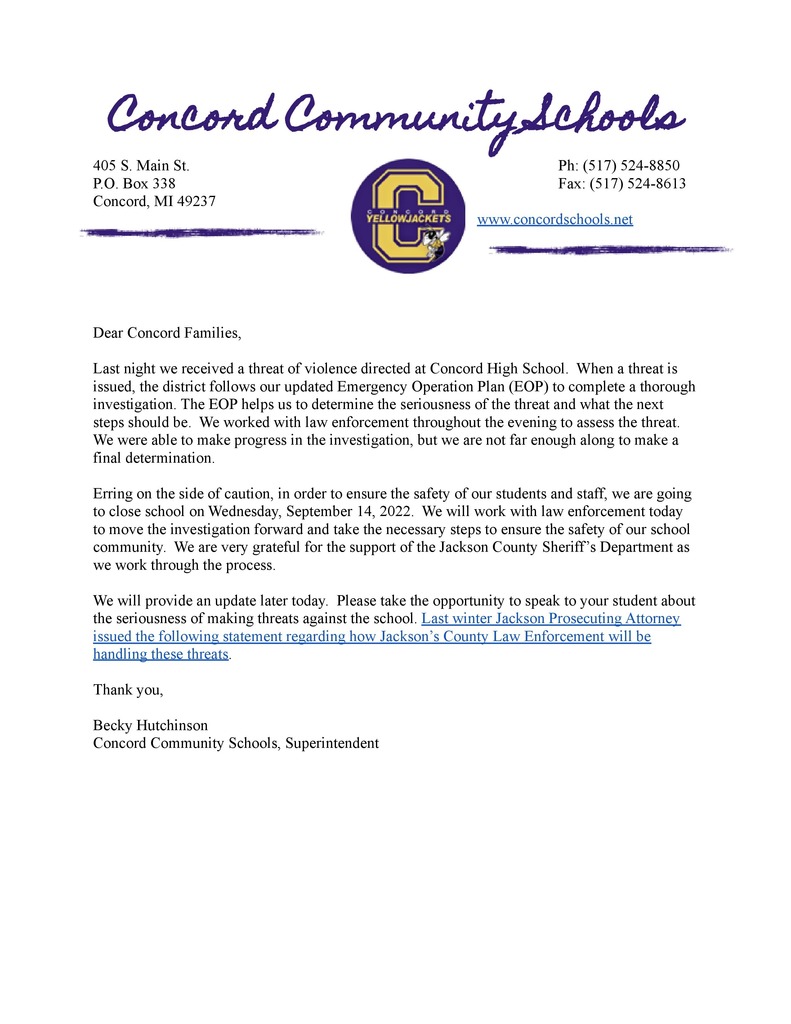 THE BUZZ is back!!  After a busy start, the first edition of complete.  Enjoy the stories from around the district and find out information about upcoming events. This morning at 9 am is the beginning of 3rd-6th grade flag football and next week is the Community Tailgate at 6:00. Enjoy your weekend!
https://www.smore.com/ya6j1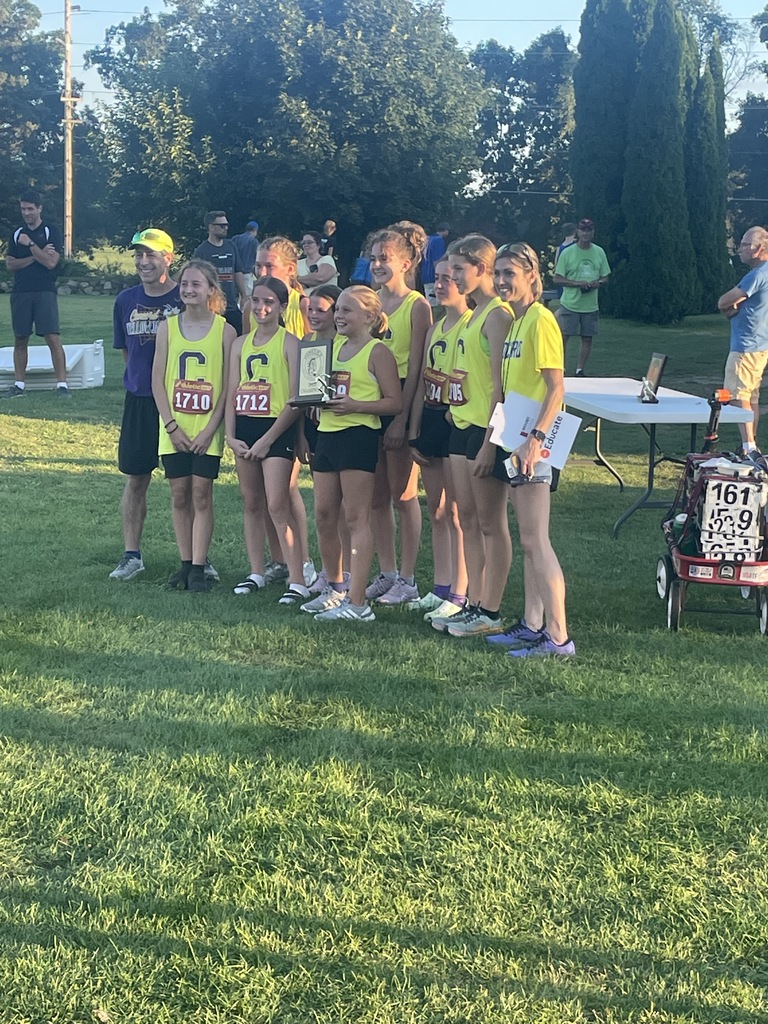 This is a reminder that HS Picture Day is tomorrow, Wednesday, August 31. Please remember to bring in your picture packet that was given out at regsitration. You may also order online using the followign link:
https://store.geskusphoto.com/search/4914ODZHMMYZNT

The power is back on! We had a fuse blow on a power line. The schools will be open tomorrow. Thank you everyone for helping us get our Yellowjackets home safely today. We appreciated your patience and understanding.

The crew has assessed the situation and unfortunately, we have no timeline for when we will have power back on. Therefore, WE WILL DISMISS STUDENTS AT 10:30. The buses will be dropping students off 25-30 minutes earlier than the half-day schedule used last week on Wednesday. If you need to reach the office, please use the numbers below. HS call 517-414-9629 ES/MS 517-581-2445 or 248-497-0214 Administrative 616-485-1372

Picture day for High School Students is next Wednesday, August 31. Picture packets were given to each student at registration, but we do have some extras in the office. You may order online using this link:
http://store.geskusphoto.com/search/4914ODZHMMYZNT

Sport Physical Announcement. With HS Fall Sports Seasons almost a month away (August 8th), this is a friendly reminder to ALL Concord Athletes with regards to Athletic Physicals and the Henry Ford Consent to Treat Forms. In order to participate (try out / practice / compete) in sports during the 2022-2023 school year, each athlete MUST have a new MHSAA Sports Physical dated after April 15 of 2022 as well as an updated Henry Ford Consent to Treat Form. Both forms can be found at: 2022-23 Physical & Medical Consent Form Henry Ford is hosting several low-cost Sports Physical dates at the following locations and dates: @ Homer July 28th, 4 pm-6pm @ Lumen Christi July 30th, 9am-11am @ Concord August 2nd 4pm-6pm @ Hanover Horton August 4th, 4pm-6pm Bring both forms with you when you attend! Have a great summer! Concord Athletic Department #ONEHIVE

CORRECTION to the End of Year letter mailed home with report cards: The first day of school is Wednesday, August 24, 2022.

Huffman Basketball Skills Camp at Concord High School will be held on Wednesday, June 28th. If you enter the promo code "CONCORD", the cost will be reduced from $35 to $20. This is for grades 3-7 boys/girls & 8-12th grade boys/girls. 3rd-7th@10AM-12PM - 8th-12th@12:30PM-2:30PM.
register@trevorhuffman.com

K-8 Concord Families- Registration for FREE SUMMER camp is closing this evening at 11:59. You have four awesome opportunities to pick from. Complete the first registration form below to get more information and sign up your students before it is too late!
https://forms.gle/vrv4TjsXeGGsS6Sp8

Dear Parents/Guardians, Let me explain briefly about the boys' restrooms being locked. There has been a long, long effort to stop the vaping, destruction, and a couple of other ongoing problems in the boys' restroom. I finally decided last week to lock them. Boys are let into the restroom one at a time, have to empty their pockets before going in, and the restroom is checked after each use. There has not been a wait time of longer than 10 minutes and that has only happened twice. Please contact me if you have further questions or concerns. I am trying to put a stop to the nonsense and to send a clear message that this behavior is unacceptable. I have received positive feedback from parents and students who would like this problem resolved.

The BUZZ is ABSOLUTELY full of incredible stories. Take the long weekend and catch up on the great things happening across the district. I hope you have the opportunity to rest, reflect and honor the people that have made the ultimate sacrifice for our freedom. Join us for the Concord Memorial Day Parade that begins at 10 am on Monday.
https://www.smore.com/7us3r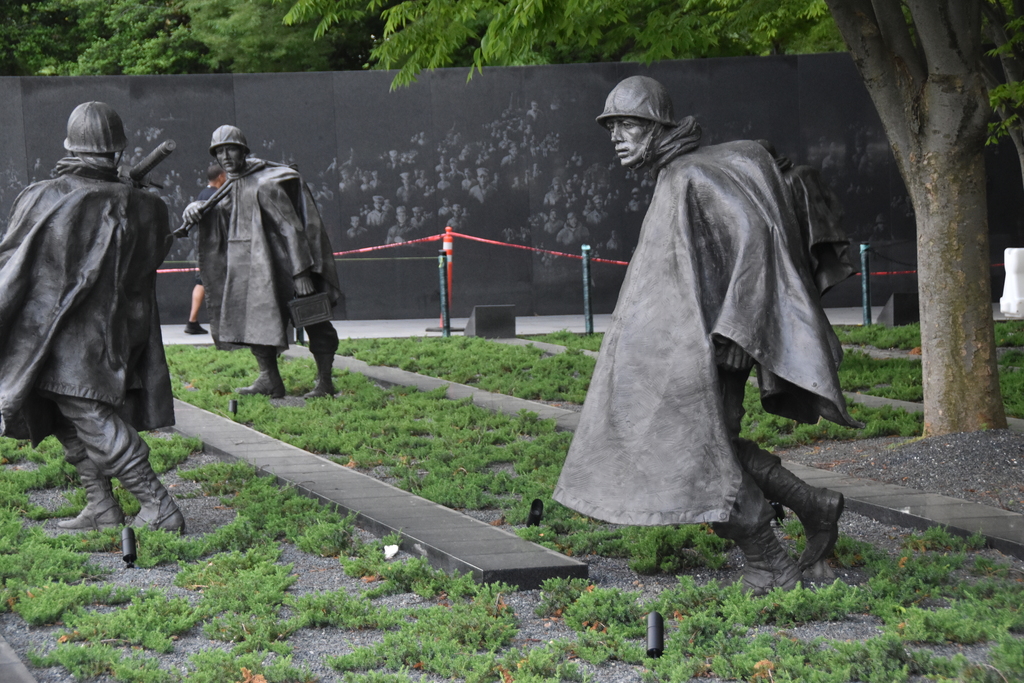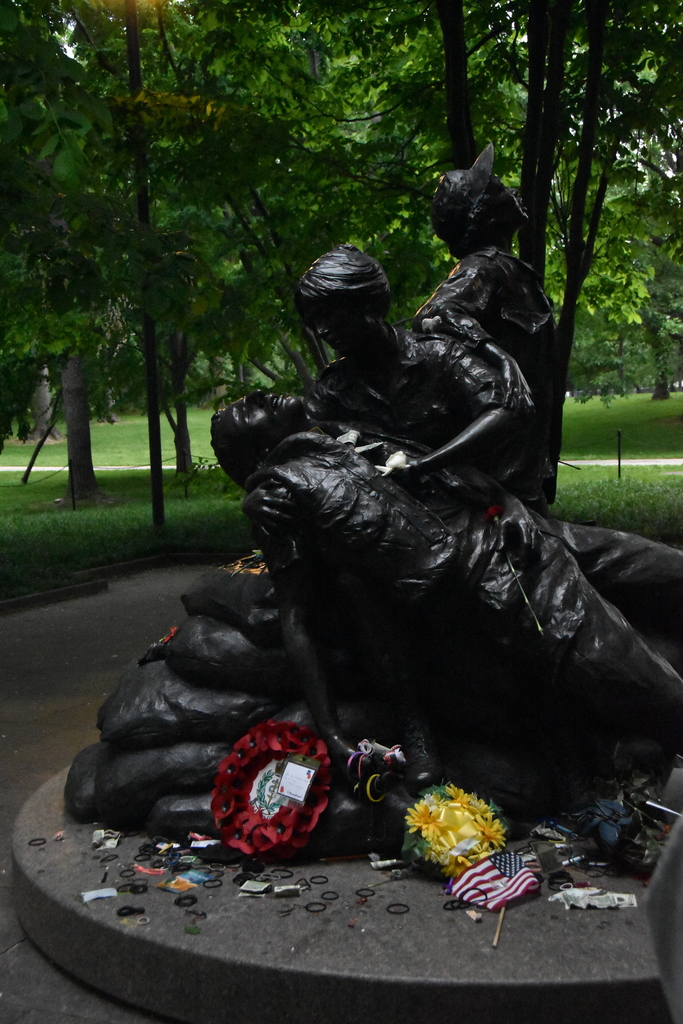 It is FOOD TRUCK WEEKEND!!! Tomorrow 3-7 at the Cascades Events Center (due to a conflict with the Chuck King Invitational at CHS) 1404 Rowan Street Jackson, MI 49203. While you are there, check out this week's edition of The BUZZ for the recap on Decision Day, Prom, the new PE unit, and the Moore Math Marathon!!
https://www.smore.com/kjp8b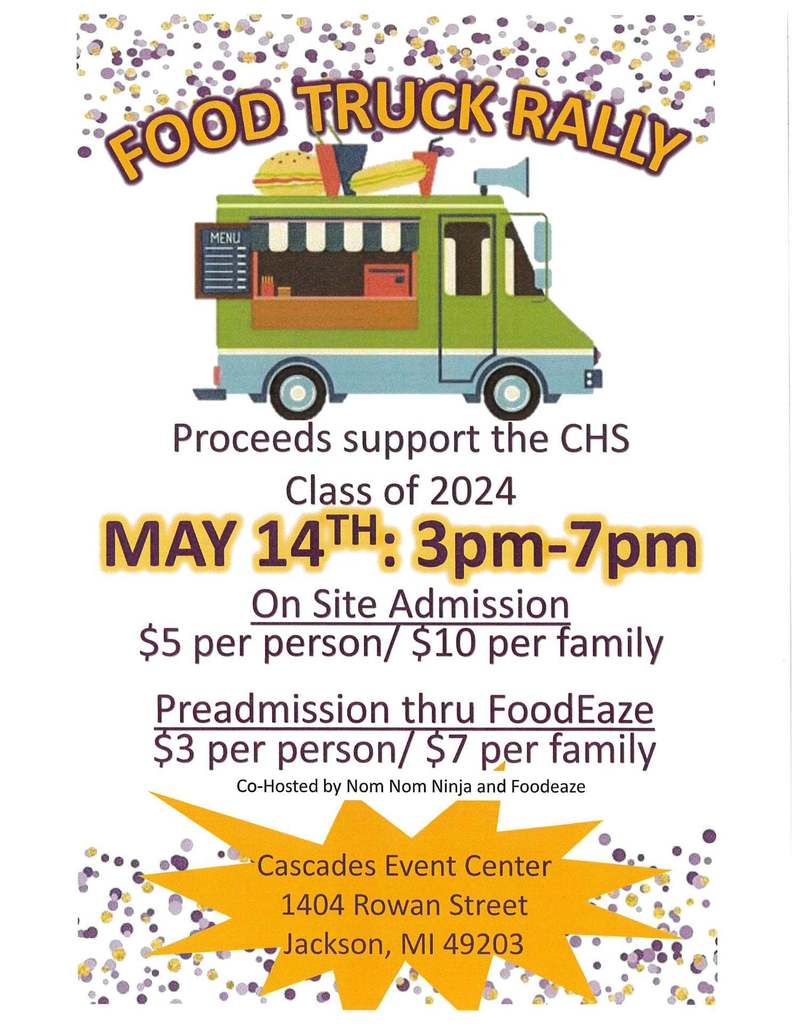 High School Events this week: NHS is hosting a blood drive on Wednesday, May 11th from 8:00am-3:00pm and the High School Band Concert is on Friday, May 13th at 7:00pm.