Just a reminder to our YellowJacket families that tomorrow is an early release day (1/12/22). Students will be dismissed at 2:05pm

This week's edition of The BUZZ has a reminder about the end of the semester, the released graduation date, and information about COVID and COVID cases in the district. Have a wonderful weekend!
https://www.smore.com/z4s1w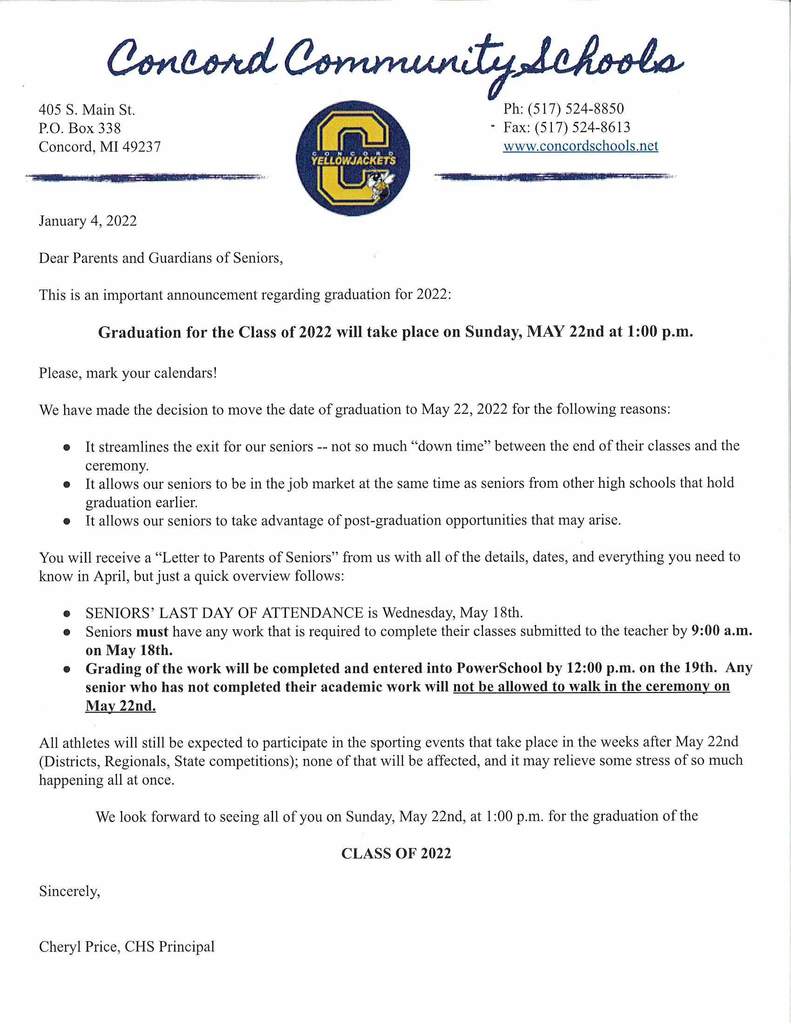 Enjoy the Christmas Break edition of The BUZZ!! Have a safe and happy holiday season!! We will see you in 2022!!
https://www.smore.com/1fpt5

Good Evening! We appreciate everyone's patience as we work through our shortage of bus drivers this week. We have been able to cover Wednesday and Thursday. Unfortunately, as we go through the rest of the week, we are unable to cover enough absences to make transportation possible. on Friday Therefore, we are going to cancel the half-day scheduled for Friday, December 17th. Our teachers have been alerted, so they can adjust any plans they had for activities. We are so sorry for the inconvenience and hope everyone has a wonderful Christmas Break!

Please join us tonight at the girl's JV and Varsity basketball games!! We will be honoring the boys Cross Country team at halftime of the varsity game. Check out this edition of The BUZZ for more information about our winter events!
https://www.smore.com/rc17gk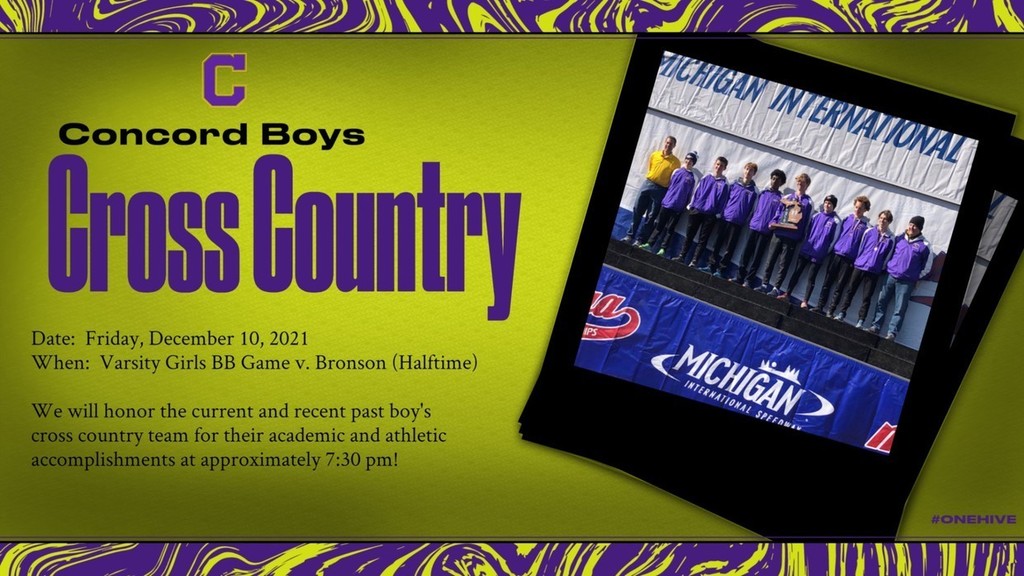 Secret Santa Shop will be in the elementary next week. It will be open daily in the library from 7:40am-2:00pm. It will close at 10:00am on Friday.
Good Afternoon Yellow Jackets This is just a reminder that the weather has turned much colder and that students should come to school dressed appropriately for outside recess. Students need a hat, gloves, winter coat, and boots. Thank you for your cooperation.

This edition of The BUZZ contains some thoughts on the tragedy in Oxford, a parent survey, and a shoutout to our HS Volleyball Team who earned All-State Academic Team Honors this week!! #ONEHIVE
https://www.smore.com/6rw4t
Just a reminder to our Yellow Jacket families that tomorrow, Wednesday, December 1st is an early release day. Students will be released at 2:05pm.

We will be sending out a Thanksgiving edition of The BUZZ next week, so this is a slim edition with a couple of reminders and event announcements. Enjoy your weekend!!
https://www.smore.com/jvpcdz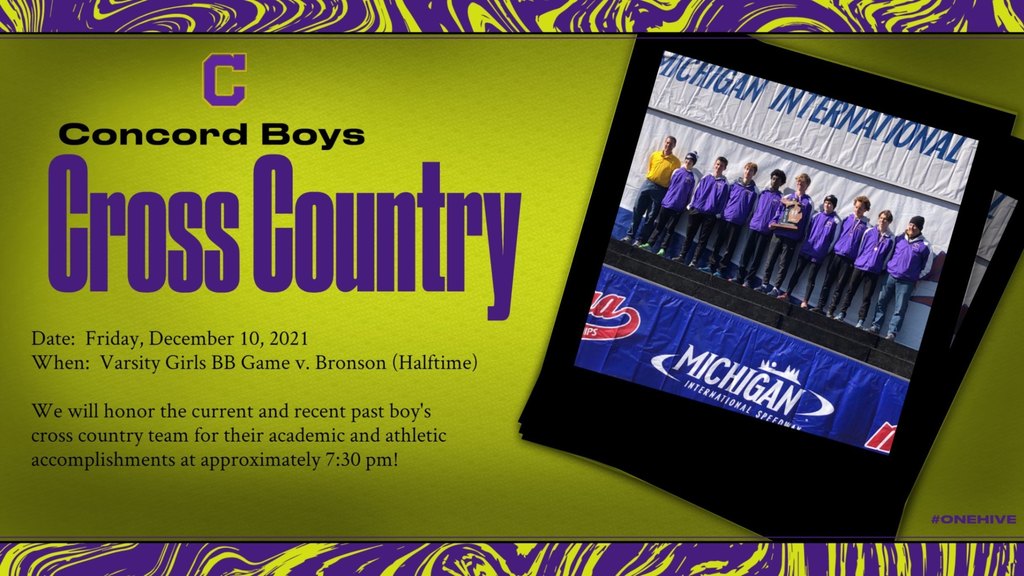 The weather is turning colder, but things are heating up in the Hive!! This edition is a MUST read! Boys XC took runner-up in the state finals, the high school honored our Veterans, and Mr. Arbuckle is wearing purple and gold overalls!! You do not want to miss this!
https://www.smore.com/v9jt2

Due to very think fog cover this morning, Wednesday, November 10, 2021, Concord Community Schools will be under a 2 hour daily. Our school day will begin at 9:50 to ensure the safety of our students and staff.
Tomorrow 11/10 will be an early release. Students will be dismissed at 2:05
Good Evening Concord Families This is just a reminder that if there is a change in your child's schedule at the end of the day, please notify the office no later than 2:20pm. We make every effort possible to get these changes to the students as fast as we receive them. Changes after 2:20pm cannot be guaranteed to make it to your child. Thank you for your cooperation on this.

Good luck to our runners heading to the state finals at MIS tomorrow. For information about the event, tickets, and who got slimed this week in the K-8 building, check out this week's edition of The BUZZ.
https://www.smore.com/6ejbq
Attention 3rd grade parents in Mrs. Herlein's class. Mrs. Herlein will be rescheduling conferences. Look for information in the near future. Thank you

This week mark's the start of the second quarter!! Please read The BUZZ for all of the details on a week the was full of surprise and delight!! #ONEHIVE
https://www.smore.com/1z8fv
Good Evening Families Just a reminder our fabulous PTO is hosting the book fair this week. Students can attend the book fair during the school day to purchase books. It will also be open during the Fall Festival Saturday night. Also going on this week are the penny wars. So bring those pennies from home and fill your grade level bucket.

We wrap up the first quarter of the year this week. Please check out this edition of The BUZZ for information on our INCREDIBLE athletic accomplishments as well as the Community Forum Meeting being held next week.
https://www.smore.com/451ew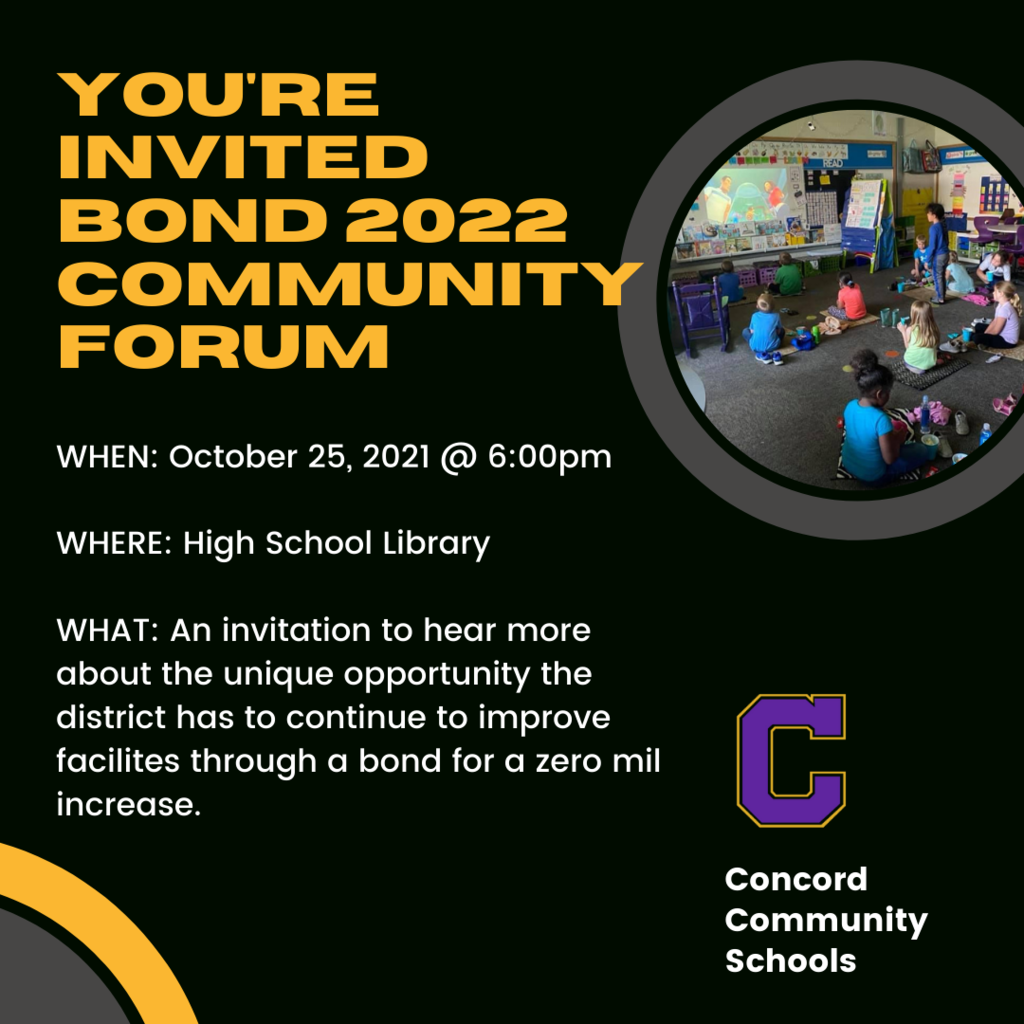 Week #7 is in the books! We had some awesome things happen in the Hive this week. Check out this edition of The BUZZ for more information. #ONEHIVE
https://www.smore.com/8gwz0n