Middle School Supply List 2019-2020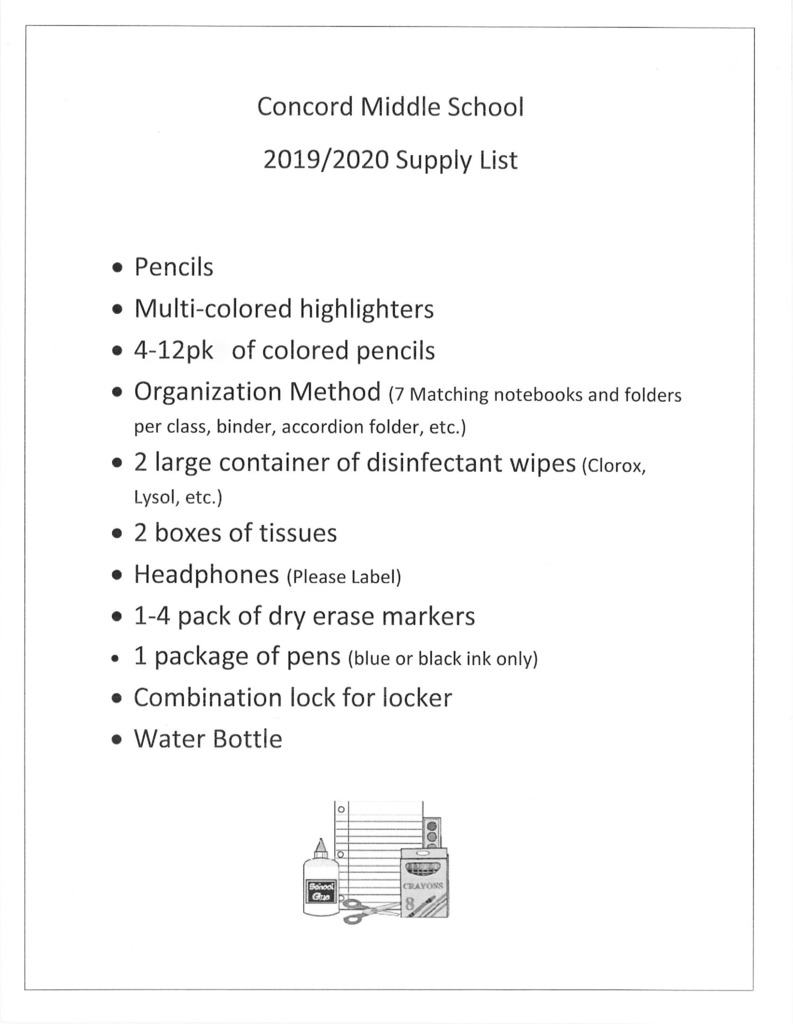 Tonight's PTO Paint a Plow activity has been cancelled. Please watch the PTO Facebook page for updates.

Attached is information on a Free Suicide Prevention Workshop at Spring Arbor. 5$ suggested donations to the School Linked Health Center.. Information is attached.

Upcoming Dates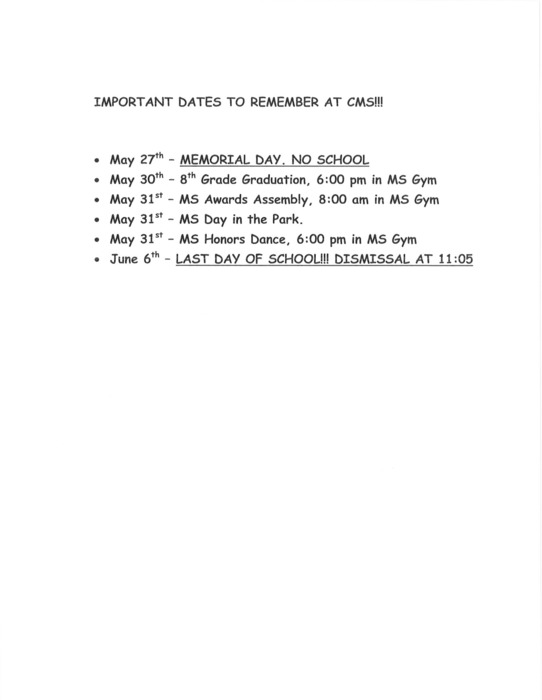 Yellowjacket Basketball Camp 2019 will be held on June 10-14th from 10:00-3:00 pm for students K-8. Breakfast & Lunch provided each day. $50 per student. Sign-up here:
https://forms.gle/nzX35m9DjAdFFSnV9

Summer Opportunity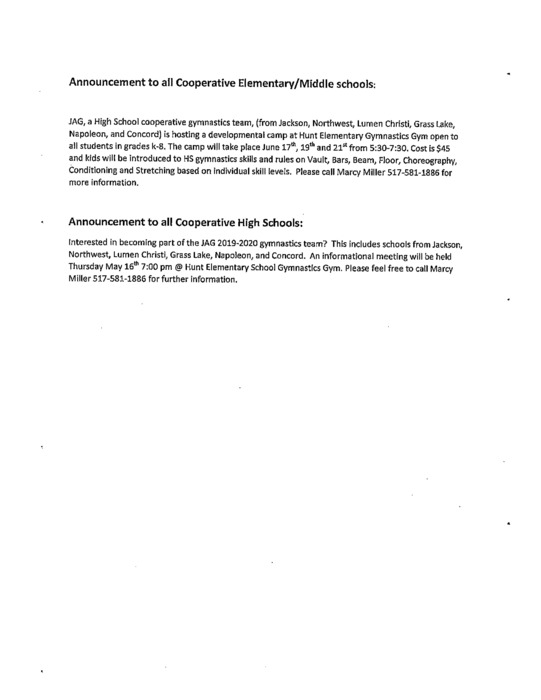 Softball Districts at East Jackson Friday, May 31st 12:00 pm Concord v. Litchfield 2:00 pm East Jackson v. Tekonsha 4:00 pm District Finals

All MS and HS sporting events are cancelled for today. Varsity and JV baseball & softball will be made up on Friday (rain date) at the same times...4:15 pm.

Middle School yellow Jacket of the week 4/18/19


Middle School Yellow Jacket of the Week 4/12/19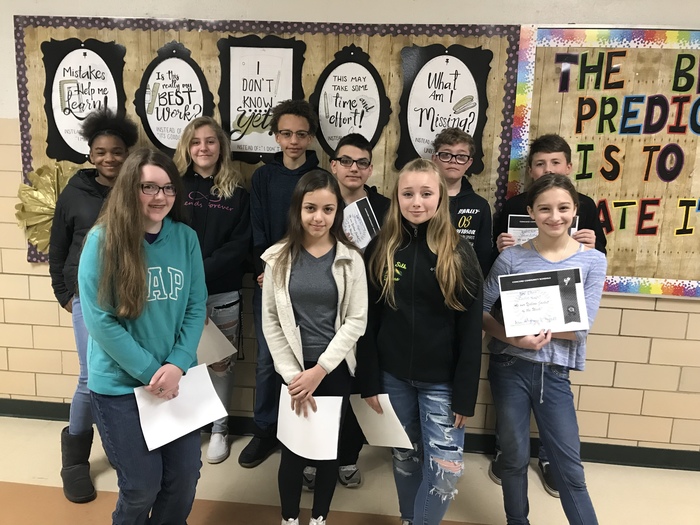 Yellow Jacket of the week 3/28/19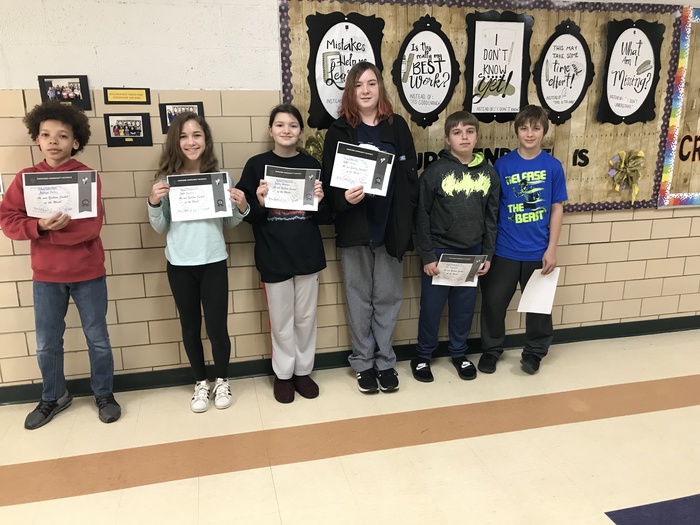 REMINDER: Concord baseball and softball club will be having assessments Sunday March 24th in the high school gym.  It is very important for your son or daughter to attend to assure a spot on a team. Times are- Girls 10u-11am-11:30am 12u-11:30am-12pm 14u-12pm-12:30pm Boys 10u-1pm-1:30pm 12u-1:30pm-2pm 14u-2pm-2:30pm If you have questions or are unable to attend contact Jason Blossom @517-812-7556

Middle School Yellow Jacket of the week 3/15/19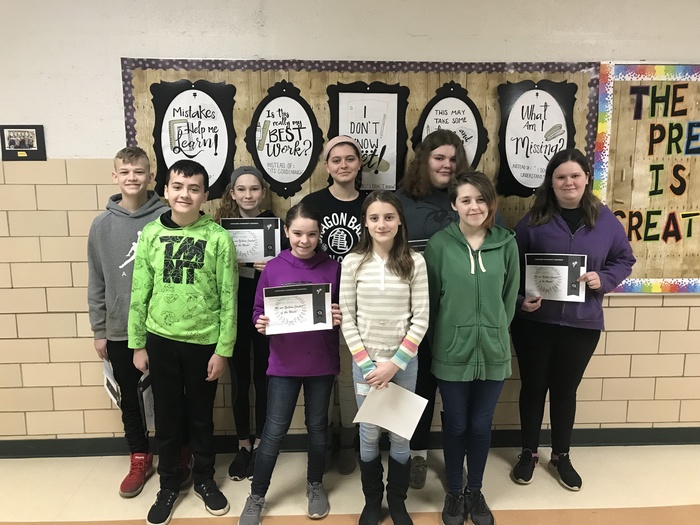 The 2nd Annual Concord Baseball Youth Clinic put on by the Varsity Baseball Team is 1:00-3:30 on Sunday and will be held in the High School gym. $25 Camp fee that is a fundraiser for the Baseball Program! Bleachers will be pulled out so parents can spectate! Hope to see everyone there!!!"

Yellow Jacket of the week 3/1

Up coming Middle school Events: 2/28 Most Teens Don't county wide meeting. 3/1 Robotics Field trip 3/6 Vision Screening 7th grade 3/6 Parent/Teacher conferences 4:00-8:00 3/8 Half Day- Dismissal 11:05 3/11 NO SCHOOL 3/15 End of 3rd Marking Period 3/15 MS dodge ball tournament 3/29-4/5 SPRING BREAK

Concord Middle School wants your feedback. Parents, please consider completing this survey
http://bit.ly/2GDBZN0

Yellow Jackets of the week 2/22/19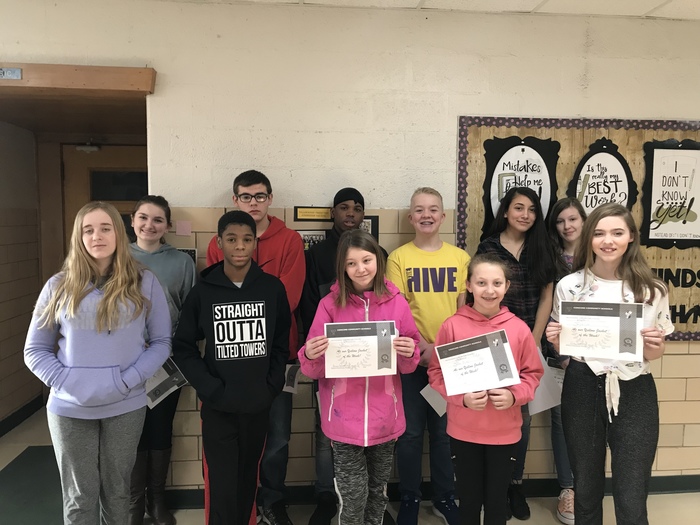 Thank You to our 8th graders who help to unload hundreds of food items for our Food for Thought Program!